Yesterday was the opening of Emporia, one of the largest shopping centers in Scandinavia and it is right on my doorstep. I had the lucky opportunity to see Emporia already on Tuesday as a VIP guest, due to my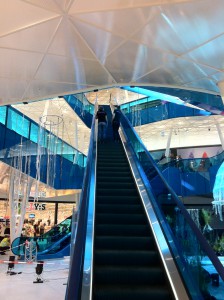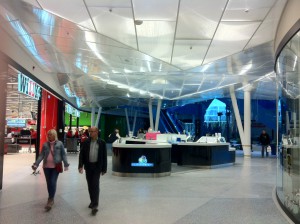 It is the sheer size of it that hits you as you walk towards the center. Inside, there are escalators and elevators taking you to all three levels. On top of the building there is also a roof terrace. Inside the center, we were approached by sales people from all different shops, handing out goodie bags. The center is divided into two sides, the Amber entrance with its Amber
 colouring
 and the Sea entrance with its blue
 colouring
.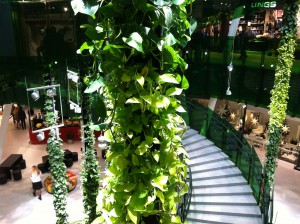 The
 colour
 scheme continues inside the center, so it easy to know which side you are on, as you could easily lose track of where you are.
Our favorite shop must have been
 Hamleys toy shop
. This is a dream come true for children and great for gift shopping. There are also play areas for kids on all three floors as well as a family lounge and a quiet lounge for people to relax, surf or just read a book.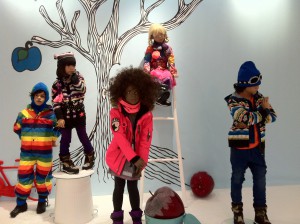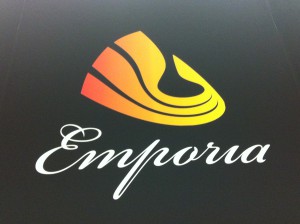 Except for large variety of shops, there are also plenty of restaurants and cafés. If you are planning on doing a shopping spree and bringing the car, it is free parking for 6 hours until 03rd December. So make the
most of it and do your Christmas shopping here, I know I will!
Emma